DOWNLOAD THE LED & TV MIRRORS BROCHURE
Download the brochure
Smart Glass & Flim
.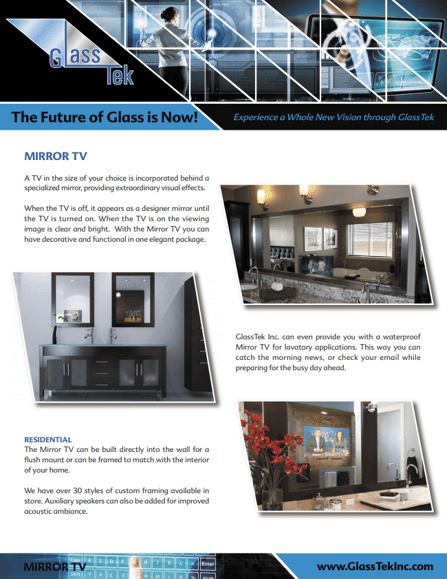 Yes! Send Me the Brochure!
An in-depth look into our Mirror TV technology and how it can be used for your building.
Access any of our contact methods so that you can ask any questions that you may have after reading through the brochure.
Images of projects GlassTek has completed so you can see the technology in application.